A new year means new mental health habits! Make 2019 the best year yet by adding some of these mental health tips into your daily routine.
The first step to boosting your mental health is to get more sleep at night. Lower temperatures can keep you sleeping soundly, so lower your room temperature between 60˚ and 67˚ Fahrenheit when you go to bed.
Experiment with a new recipe, try a new activity and meet new people. Mixing up your schedule is refreshing and branching out can relieve symptoms of depression.
3. Form New Relationships
Make it a point to meet new people this year. Staying social is healthy and can keep feelings of loneliness and stress at bay.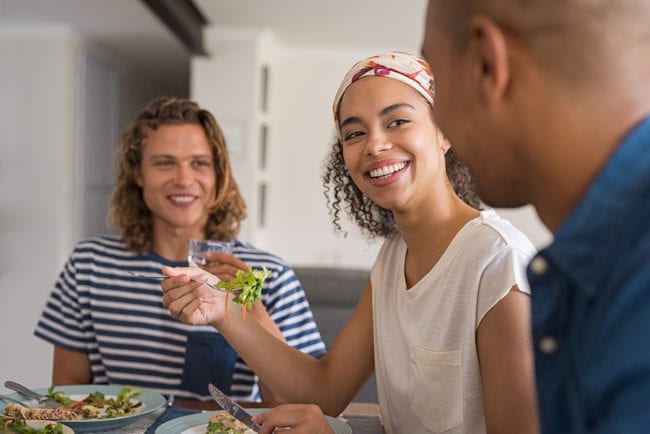 If you're feeling stressed, break out an old coloring book and some crayons. Coloring relaxes your mind and lessens anxiety.
Ditch the electronics for a few hours (or if you can, an entire day!) and see how you feel. Disconnecting from the constant calls, emails, tweets, alerts, and texts can give you some much-needed peace and quiet.
6. Add Omega-3 Fatty Acids Into Your Diet
Salmon, flaxseed, walnuts and fish oil supplements can work wonders for your body. These omega-3 fatty acids are linked to lowered rates of depression and schizophrenia as well as give your body an awesome boost of nutrients.
Get into a routine of performing morning or evening stretches. This boosts circulation and enhances your mood. Plus, your bones and joints will thank you!
When the weather warms up, incorporate daily walks into your schedule. A stroll through the park or a hike in the woods does wonders for your mind. Walking increases energy levels, boosts your well-being, and can even lower symptoms of depression.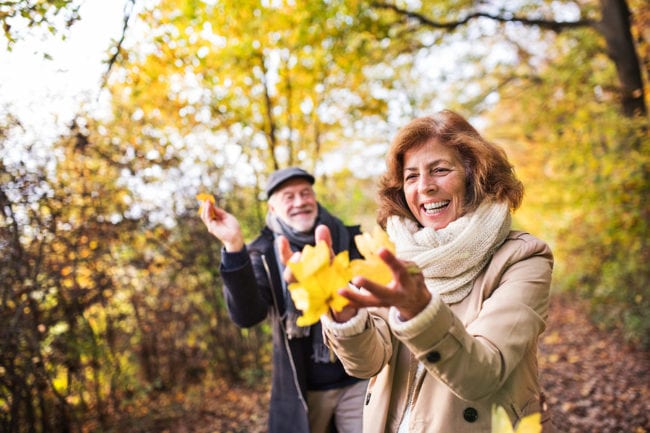 Sometimes it's not the easiest thing to do in the world, but a simple smile can do a lot for your mood. If you're feeling anxious, flashing your beautiful smile can calm you down and lower your heart rate.
Make 2019 the year your slouching comes to a stop. Sitting in a slumped position makes you feel sluggish and quiet as opposed to sitting up straight and tall. When we have great posture, we feel more confident and powerful.
Vitamin D is your body's best friend, so make sure you're getting plenty of it this year! Make it your goal to receive at least 15 minutes of sunshine each and every day to heighten your mood and improve your mental health.
Having something to look forward to keeps you motivated and reduces feelings of depression and stress. Whether it's a long vacation or a simple retreat, plan something that gets you out of your house and away from the chaos of your daily life.
Every night before you go to bed, think of one thing you are thankful for. Our outlook on life improves tremendously when we transform our way of thinking from negative into positive.
Keeping a journal can be liberating and is a great way to unwind after a long day. Writing about your stressors and throwing away your list afterward is an excellent tactic for clearing your mind. You can also write down your worries before going to bed for a better night's sleep.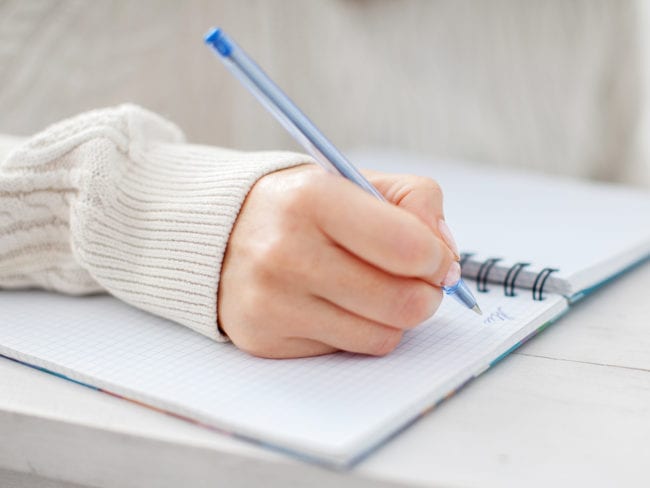 Many people join gyms when the new year comes around so they can look better in a bathing suit come summer. It's important to exercise, but do it for the right reasons. Physical activity keeps your entire body, including your mind, in tip-top shape. Plan out a gym routine that you can stick to. Don't worry about counting calories and doing workouts that make you want to throw up. Just spending one hour a few days a week moving your body will do wonders for your overall well-being.
Don't feel obligated to make promises you don't want to keep this year. Spending time alone is important to keep your mind clear, so don't be afraid to pass up on activities and say no when people ask for a favor. Make 2019 the year that you make yourself your number one priority.
17. Eat a Well-Balanced Diet
Eating well does wonders for your physical well-being as well as your mental health. Go through your grocery list and replace processed, sugary, and salty foods with fresh and natural fruits and vegetables.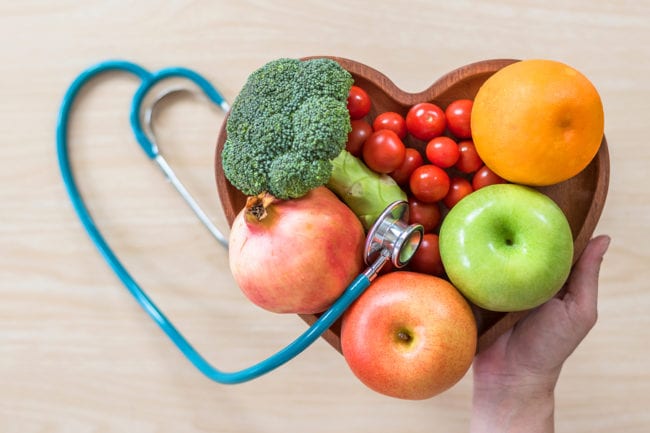 The new year often makes us reflect on our lives and realize all of the goals we didn't achieve in the past 365 days. This time next year, avoid the seasonal depression by setting realistic goals that you can achieve throughout 2019. If you have a big goal, separate it into smaller parts to make it easier to accomplish.
19. Stay Educated on Mental Health
Being aware of your mental health is the best way to combat mental illnesses. Knowing the warning signs of common disorders like depression, anxiety, schizophrenia, and bipolar disorder helps you recognize when something is off. If you suspect that something is wrong, don't be afraid to seek the help you need. At the Lehigh Center for Clinical Research, our staff has ongoing trials and is always looking for volunteers to join our team and find new ways to combat mental health concerns.