Whether you're a famous athlete, lauded performer, or an average person who enjoys doing everyday activities, we're all human.
Despite the fame, wealth, and status, celebrities are human just like all of us, and they too can suffer from symptoms of mental health disorders.
As the stigma around mental health continues to evaporate as we become more progressive and open as a society, many of today's biggest stars have gone on record to share their experiences and struggles with all of us.
Through their courage to tell their stories, we've been able to talk more openly and frankly in order to raise healthy awareness about current mental health treatments and the importance of support.
Without further ado, here are ten celebrities who have opened up about their struggles with mental health.
Michael Phelps – ADHD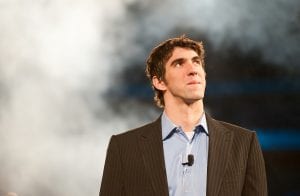 Michael Phelps is an American swimmer who has won a record-breaking 19 Olympic medals throughout his impressive career. He is one of the world's most famous athletes, and he also lives with attention-deficit-hyperactivity-disorder, commonly known as ADHD, which he was diagnosed with at age 9.
"I simply couldn't sit still, because it was difficult for me to focus on one thing at a time," Phelps wrote in his autobiography Beneath the Surface: My Story. "I had to be in the middle of everything."
As a direct result of his battle, Phelps started The Michael Phelps Foundation, an organization that has introduced swimming to more than 15,000 children through the Boys & Girls Clubs of America and Special Olympics.
Kesha – Eating Disorder, Anxiety, & Depression
Kesha Rose Sebert is an American singer and songwriter. She first rose to prominence in 2009 as a result of her hit single "Tik Tok."
During the 2017 holiday season, she penned an article for Time about the difficulty of dealing with mental health issues through the holidays.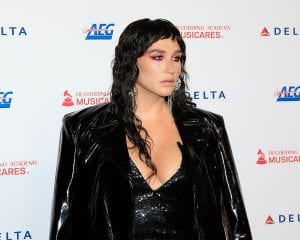 "It was during the holidays when I hit a low moment and with the help of my mother decided to seek help for my eating disorder," the singer wrote in the article.
"I've battled a lot of things, including anxiety and depression," Kesha said in an interview with Billboard in 2016. "Finding the strength to come forward about those things is not easy. But maybe, by telling my story, I can help someone else going through tough times."
Zayn Malik – General Anxiety Disorder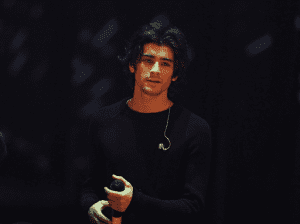 As an original member of the popular boy band One Direction, Zayn Malik was rocketed into the limelight at just 18 years old.
In 2016, Malik wrote an article for Time (based on his memoir, "Zayn") in which he discusses his battle with anxiety in great detail.
"Anxiety is nothing to be ashamed of; it affects millions of people every day. When I was in One Direction, my anxiety issues were huge but, within the safety net of the band, they were at least manageable," he wrote.
As a solo performer, I felt much more exposed, and the psychological stress of performing had just gotten to be too much for me to handle — at that moment, at least. Rather than hiding away, sugar-coating it, I knew I had to put it all out there."
Demi Lovato – Bipolar Disorder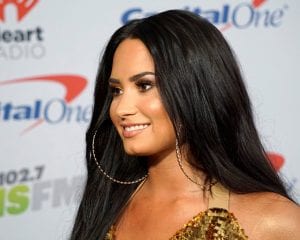 Now 28-years old, Demi Lovato has been a public figure since childhood, when she was a popular face on multiple Disney properties throughout the late 2000s.
At 18, Lovato came forward about her history of addiction, an eating disorder, cutting, and depression. During a television interview with ABC News, she revealed that it was during her treatment for those issues that she was formally diagnosed with bipolar disorder.
It was during that time that Lovato learned key coping skills and began to adopt ways to control and understand her emotions.
"For the first time in my life, I started to feel," she said.
Steve Young – Social Anxiety Disorder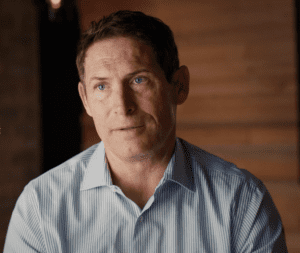 Steve Young is a three-time Super Bowl Champion NFL quarterback who was inducted into the Pro Football Hall of Fame in 2005. All this, he was able to accomplish despite suffering from severe Social Anxiety Disorder.
In his autobiography "QB: My Life Behind the Spiral," he opened up about the condition that affected him behind the scenes for most of his life.
In a 2017 interview with CBS News, Young said "As a kid, I was fearless during the day," Young said. "But at nighttime, I needed to be home. People would say, 'Hey, sleep over Eddie's house.' 'No.' I don't want to do that. I didn't know what that was. But as I learned in my 30s, it's a genetic thing. It's sprinkled all throughout my mom's family."
Amanda Seyfried – General Anxiety Disorder & OCD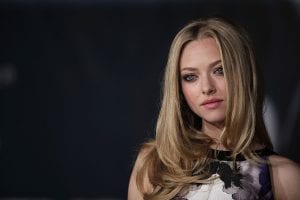 A native of Allentown, Pennsylvania, Amanda Seyfried is an accomplished actress with over 54 credits under her belt. Behind the scenes, she has been very open about her anxiety and obsessive-compulsive disorder.
In an interview with Allure, she confidently stated, "You don't see the mental illness: It's not a mass; it's not a cyst. But it's there.I had pretty bad health anxiety that came from the OCD and thought I had a tumor in my brain. I had an MRI, and the neurologist referred me to a psychiatrist. As I get older, the compulsive thoughts and fears have diminished a lot. Knowing that a lot of my fears are not reality-based really helps."
Dan Reynolds – Clinical Depression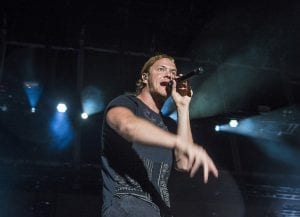 Dan Reynolds is the lead singer of the popular alternative rock band Imagine Dragons, but despite his commercial success and rewarding musical career, Reynolds once described himself as "depressed as hell."
Since 2012, Reynolds has been brutally honest about his battle with Clinical Depression. In 2015, he spoke with Us Weekly about his condition.
"That's a scary thing when you get everything that you could have wanted but yet you still feel an emptiness because, at that point, you think, 'Oh man, if this doesn't fill it, then I don't know where to look anymore."
On the brighter side of things, Reynolds also says his role as a husband and father has motivated him to make positive lifestyle changes. "That made me feel like I needed to reevaluate my life and find a deeper appreciation for it."
Adele – Postpartum Depression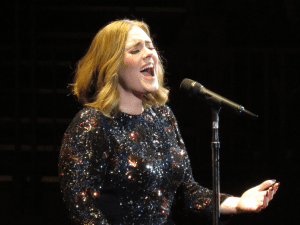 Countless hit songs and a prominent role in the music industry since 2006 has earned Adele multiple awards and a reputation as one of the most influential women in music. Yet in 2015, she opened up to Vanity Fair about her battles with postpartum depression.
"I had really bad postpartum depression after I had my son, and it frightened me," the singer explained. "I'm very available to depression. I can slip in and out of it quite easily. It started when my granddad died, when I was about 10, and while I never had a suicidal thought, I have been in therapy, lots."
Leonardo DiCaprio – OCD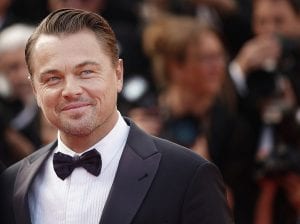 Leonardo DiCaprio has been a household name in the entertainment industry for nearly 30 years. Still, it surprises many to learn that the accomplished actor frequently suffers from bouts of obsessive-compulsive disorder.
The Oscar-winning heartthrob has admitted that he often feels compelled to walk through doorways numerous times and step on sidewalk stains left by using chewing gum, though he claims he is able to keep these tendencies under control with some practice and regularity.
"I'm able to say at some point, 'OK, you're being ridiculous, stop stepping on every gum stain you see. You don't need to do that. You don't need to walk 20 feet back and put your foot on that thing. Nothing bad is going to happen,'" DiCaprio stated.
Lady Gaga – PTSD, Depression, and Anxiety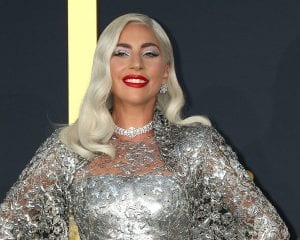 With numerous successes in both singing and acting, Lady Gaga is one of the most famous people in the world. In 2015, she discussed her mental health issues in an interview with Billboard. "I've suffered through depression and anxiety my entire life; I still suffer with it every single day," she stated.
In a 2014 interview with CNN, Gaga came forth about being a victim of a rape that happened when she was 19 years old. "My own trauma in my life has helped me to understand the trauma of others," she says.
As a direct result of her condition, she founded the Born This Way Foundation in 2012, an organization that builds empowered communities and works to improve mental health resources for young adults.
"I just want these kids to know that that depth that they feel as human beings is normal. We were born that way. This modern thing, where everyone is feeling shallow and less connected? That's not human," she said.
"I openly admit to having battled depression and anxiety and I think a lot of people do," Gaga said in a 2016 interview with The Mirror. "I think it's better when we all say: 'Cheers!' And 'fess up to it."
If you're interested in being more open about your struggles with mental health, and you have a desire to use that openness to help and influence others, then don't hesitate to contact the Lehigh Center for Clinical Research in Allentown today.
With over 15 years of clinical study experience, our team sets a higher standard in delivering both quality and care to our participants and reliable clean data to our pharmaceutical partners. Click here to check out some of the studies we're currently running.