Having a baby and growing your family is a beautiful thing, but that doesn't mean it's easy. Bringing home your newborn is a joyful occasion, but it can also cause anxiety and trigger mood swings. Experiencing the "baby blues" after childbirth is common, and typically lasts anywhere from a couple of days to a couple of weeks. This can include difficulty sleeping, crying fits, and experiencing anxiety or other mood swings. For some women, however, it takes a much more serious form as postpartum depression.
No matter your social status, motherhood is difficult for all. Mothers from all social classes and age ranges experience postpartum depression, and several celebrities have opened up about their personal experiences with it to help break the stigma.
Drew Barrymore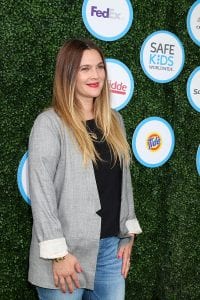 Not everyone will experience Postpartum Depression with every pregnancy. While some women may only experience it with their first, others may only experience it with the next pregnancy — the latter proved to be true for Drew Barrymore.
In an interview with People Magazine in 2015 she explained, "I didn't have postpartum the first time so I didn't understand it because I was like, 'I feel great!'" she told People. "The second time, I was like, 'Oh, whoa, I see what people talk about now. I understand,' It's a different type of overwhelming with the second. I really got under the cloud…I just got right on the idea of, where do I need to be the most? Fifty-fifty would be ideal but life doesn't work like that. Life is messy. It was just really challenging and I felt overwhelmed. I made a lot of decisions and I definitely changed my work life to suit my parenthood."
Hayden Panettiere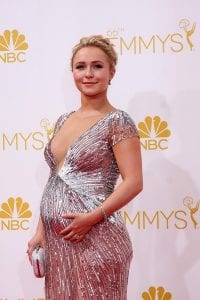 Hayden Panettiere is widely recognized for her roles in Bring It On: All or Nothing, I Love You Beth Cooper, and Heroes; however, not as many people know that she also suffered from postpartum depression after the birth of her daughter Kaya in December of 2014.
After 10 months of struggling, she checked herself into a treatment center for help, and has been advocating for more women to talk about their experience ever since. While on Live! with Kelly and Michael, the star opened up, "When [they tell you] about postpartum depression, you think it's 'I feel negative feelings towards my child, I want to injure or hurt my child.' I've never, ever had those feelings. Some women do. But you don't realize how broad of a spectrum you can really experience that on. It's something that needs to be talked about. Women need to know that they're not alone, and that it does heal…There's a lot of misunderstanding. There are a lot of people out there that think it's not real, that it's not true, that it's something that's made up in their minds, that 'Oh, it's hormones.' They brush it off. It's something that's completely uncontrollable. It's really painful and it's really scary, and women need a lot of support."
It's important to know that postpartum depression is real and it does not discriminate. But there is also help and support available. Coming forward and asking for help does not make you a bad mother or show weakness, it shows bravery and strength.
Gwyneth Paltrow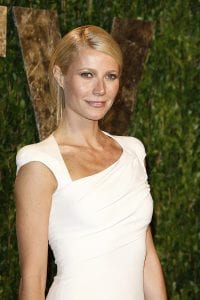 Actress Gwyneth Paltrow is another famous celeb who felt nothing but joy after the birth of her first child, Apple, and was shocked when she couldn't shake the depression that followed her second.
"I was so euphoric when Apple was born, and I assumed it would happen with Mosey and it just … it took a while. I really went into a dark place," Paltrow recalled in her interview with People Magazine. "Instead I was confronted with one of the darkest and most painfully debilitating chapters of my life."
Adele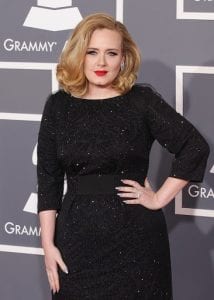 Motherhood is tough for everyone, even the Hello singer, Adele. She shared with Vanity Fair how Postpartum depression affected her following the birth of her son, Angelo: "I was obsessed with my child. I felt very inadequate; I felt like I'd made the worst decision of my life. I had really bad postpartum depression after I had my son, and it frightened me," she said. "I didn't talk to anyone about it. I was very reluctant."
Break the Stigma
According to a 2018 study conducted by the CDC, 1 in 8 women will experience postpartum depression within one year of giving birth. With more famous celebrities speaking up about their own struggles, it's important for women to realize there is no shame in developing postpartum depression, and it's important to receive the help that you need.