In 1983, President Reagan declared November Alzheimer's Awareness Month, something that is still recognized today. With over five million people currently diagnosed with Alzheimer's Disease, it's crucial to spread awareness on the debilitating disorder that currently does not have a cure.
What Is Alzheimer's Disease?
Alzheimer's is a form of dementia that damages memory, thinking, and daily behavior.  A person suffering from Alzheimer's experiences memory loss, problem-solving issues, time and place confusion, and will often misplace belongings. Alzheimer's progressively becomes worse until it hinders a person from completing everyday tasks. Once symptoms are noticeable, an Alzheimer's sufferer tends to live about eight years. Alzheimer's is the sixth leading cause of death across America.
Preventing Alzheimer's Disease
Research is moving the world closer to finally finding a cure and ending Alzheimer's. In the meantime, it's important to keep your memory sharp and sustain healthy habits that can keep Alzheimer's away.
Staying active and sticking to a regular workout routine can lower the risk of Alzheimer's disease by up to 50%. For those who have already been diagnosed, exercise can still delay cognitive deterioration.
Get involved in different strength, cardio, and balance classes at a gym

Walk as much as possible during the day

Take up swimming and biking when you can

Add two to three strength sessions to your weekly workouts
Being a social butterfly can improve your chances of stopping Alzheimer's and dementia from developing. Regular face-to-face contact with people helps our brains think more clearly and reduce stress.
Volunteer in local organizations to meet new people

Join a social club

Reach out to your neighbors

Adventure to social places like a festival, mall, park, or museum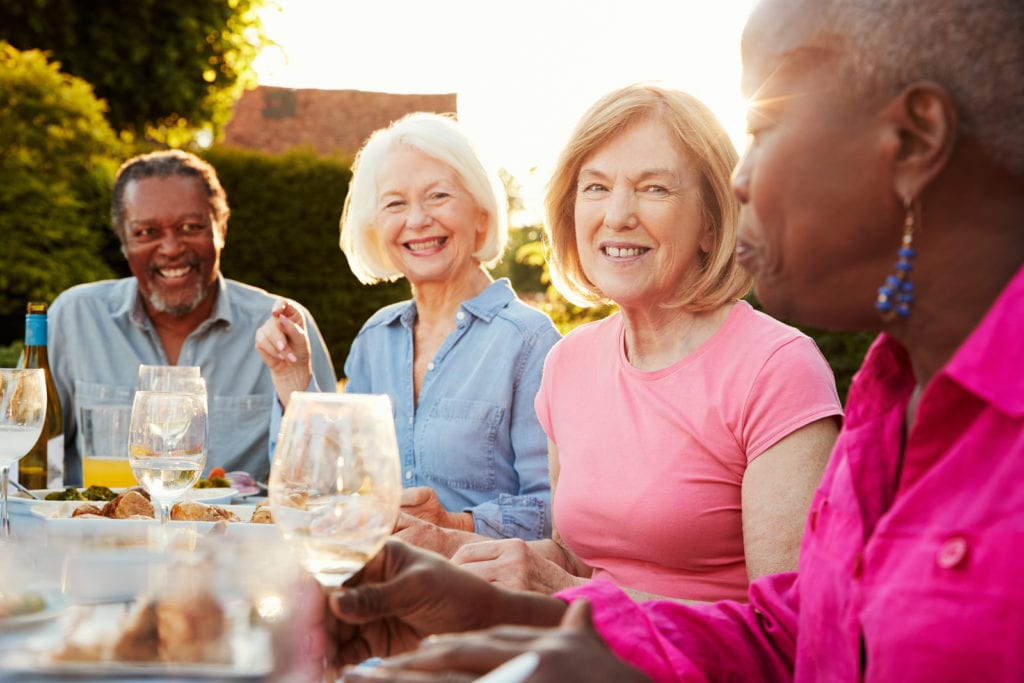 It should come as no surprise that sustaining a nutritional diet can keep your brain in tip-top shape. Alzheimer's is sometimes referred to as "diabetes of the brain," meaning there is a link between metabolic conditions and the signal processing systems. On the positive side, simple eating adjustments improve your brain's functionality and protect it from issues later down the road.
Take vitamin supplements

Start drinking tea

Cook at home more often

Implement a Mediterranean diet
There tends to be a connection between Alzheimer's disease and sleep disorders. Many studies point to poor sleep causing disruptions in memory formation. A good night's sleep is needed for washing away brain toxins and giving people a clear mind.
Maintain a regular sleep schedule

Get screened for sleep apnea

Follow a relaxing bedtime routine

Refrain from late-day naps
The Truth About Finding a Cure
Researchers have been working long and hard to find the right treatment for people suffering from Alzheimer's disease. While comprehensive progress has been made, there is still not a clear solution for the disorder.
In order to reach the right treatment for this debilitating disorder, researchers rely on clinical trials and studies. Without the commitment of valued volunteers and study participants, researchers would never be able to find the best treatment to alleviate Alzheimer's completely.
To learn more about our current trial on Alzheimer's disease and how you can contribute to our research efforts, click here.