Fibromyalgia affects an estimated 5 million Americans, and while there is no known cause of the disorder the effects are well known by those suffering. The most common of those symptoms include fatigue, muscle pain, insomnia, stiffness, and headaches.
With no known cure for fibromyalgia, patients must rely primarily on lifestyle changes, most notably exercise. But, with such debilitating symptoms how can those with fibromyalgia be expected to practice regular exercise?
Janice Hoffman, a clinical exercise specialist and fibromyalgia suffer, says, "Being active is essential" and, "Any attempts to avoid pain by being inactive will eventually lead to more pain upon exertion."
The logic is that to prevent more pain, one must endure some pain; a fibromyalgic "No Pain, No Gain" if you will.
Below are several exercise ideas experts say those suffering with fibromyalgia should try to work into their daily routine.
Water Aerobics
Water aerobics are a perfect workout for people with fibromyalgia. Exercising in water allows for a much lower impact workout routine, and the resistance training method will strengthen your muscles without bringing any unnecessary pain.
Water aerobics aren't limited to anything cliche, modern variations of the exercise will certainly excite. Aqua cycling, deep water aerobics, and even water pole dancing have all made waves in the water aerobics world.
Tai Chi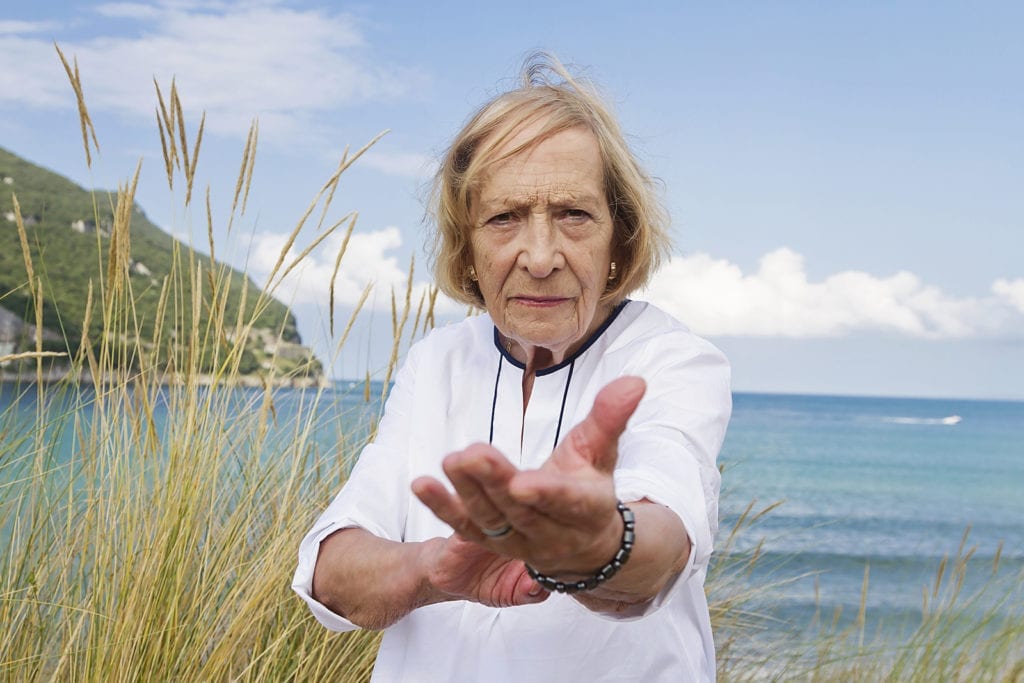 Tai chi has a ton of physical benefits. The ancient Chinese martial art is undoubtedly one of the most ideal exercises for anyone with muscle pain, not only people with fibromyalgia.
Practicing tai chi involves every single body part, the exercise uses a full range of motion. This may sound intense, but it's quite the opposite, every body part is moved slowly to its natural extent — always within limitations — this means there is no strain, pressure, or impact on joints or muscles.
Aerial Yoga

Maybe you've seen this trend on Instagram, the yoga classes that seem to feature people hanging around in long silk hammocks, it's called aerial yoga, and it's not just a trend.
Aerial yoga is incredible low impact — it involves suspension in a hammock after all — but that doesn't mean it isn't one of the most effective ab workouts available. The hanging method forces your body to exert core strength, but fans of the practice say you won't even notice how hard your working because of how much fun you'll be having.
Walking and Hiking
While this might seem like an obvious inclusion, walking and hiking is sometimes neglected as viable outlet for physical exercise, but it couldn't be any more to the contrary. Walking is actually one of the most stress-free ways to burn calories, and build muscle strength.
Walking doesn't have to be monotonous either, try going for a hike with friends. You could even make a weekend of it in the name of fighting your fibromyalgia.
Hopefully working these fitness ideas into your lifestyle is something that seems achievable. When getting started it will be important to keep in mind that some pain is to be expected, but the goal isn't to hurt yourself it's to build a resistance to that pain.
Don't overdo yourself, and remember being active is essential.